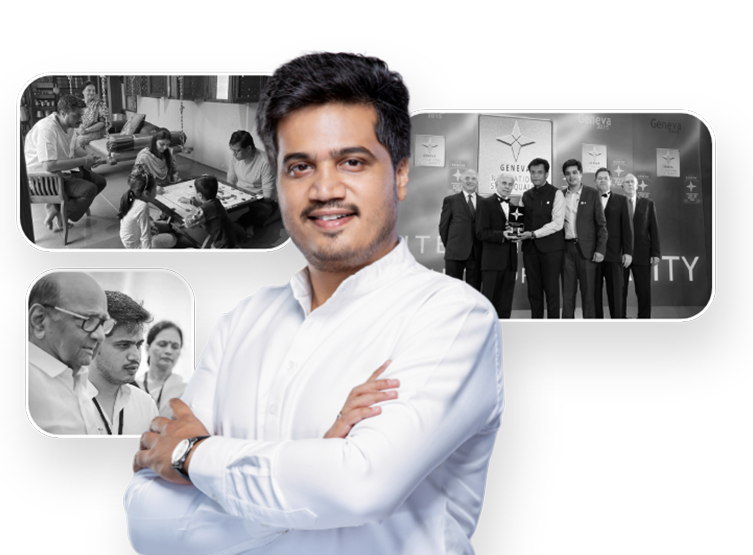 ROHIT SUNANDA
RAJENDRA PAWAR
Social Entrepreneur, Leader, Son, Husband, Father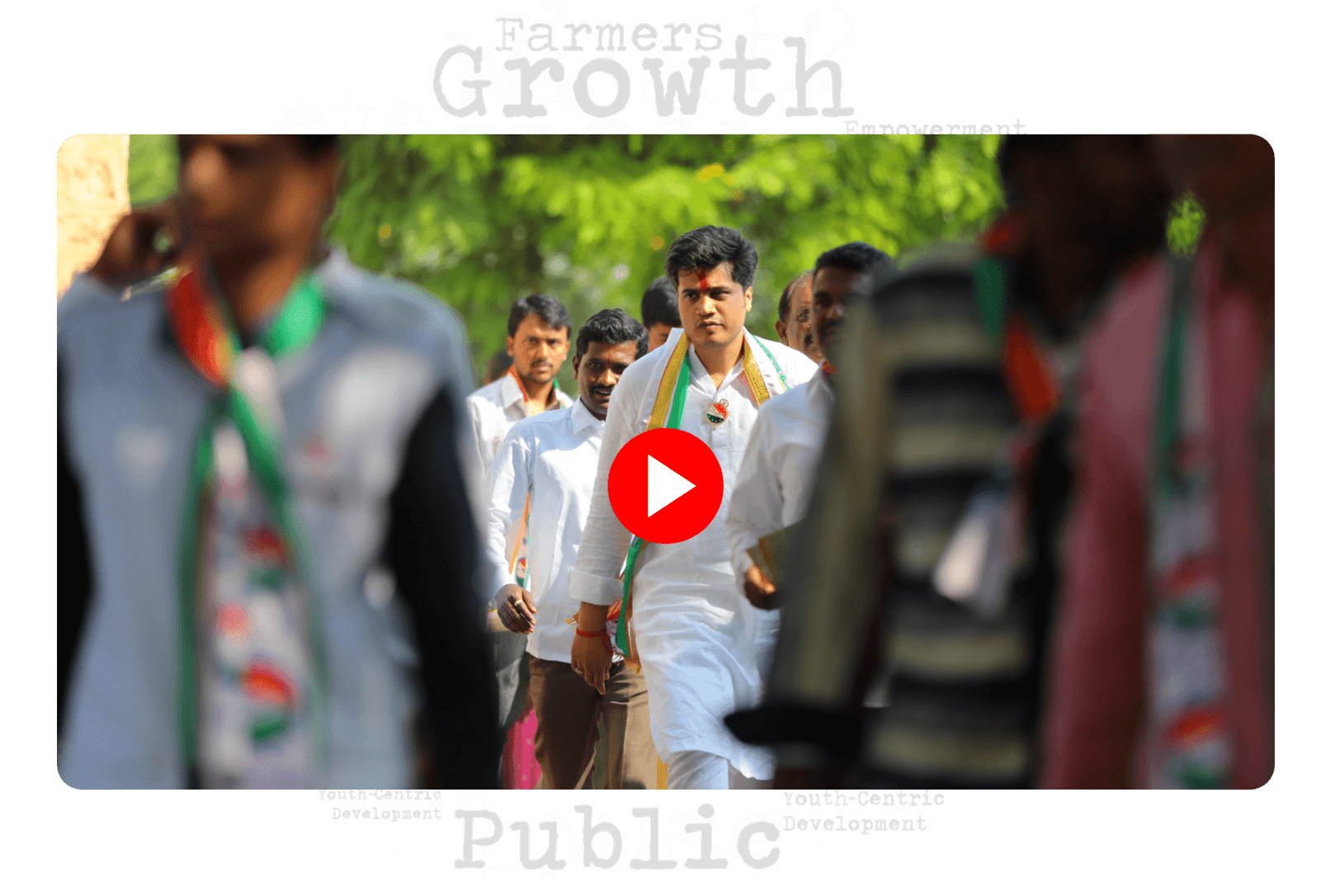 About the Personality
Rohit Pawar
MLA (Member of Legislative Assembly, Karjat – Jamkhed)
Rohit Pawar was born in Baramati on 29th September 1985. He is a grandson of Padmashree Dr. Appasaheb Pawar, an agriculturist who played a vital role in bringing sustainable livelihood and prosperity to the farmers and rural masses. Rohit's father, Mr. Rajendra Appasaheb Pawar, also an Agriculturist, continued the work of 'Agriculture Development Trust' and 'Baramati Agro Ltd' and made a remarkable contribution. As a result, Maharashtra State rewarded Rajendra Pawar with the 'Maharashtra Krushi Ratna Award.' Rohit's mother, Mrs. Sunanda Pawar, is a self-made businesswoman and social activist who worked tremendously for women's empowerment all her life. 'Bhimthadi Jatra,' an event that provides employment opportunities to thousands of Self-Help groups and women, is a brainchild of Sunandatai Pawar. Rohit is a devout Husband to economist Mrs. Kunti Pawar and a doting father to Anandita and Shivansh.
He completed his Schooling at Vidhya Prathisthan and graduated with a Bachelor of Management from the University of Mumbai in 2007. At the age of 21, he became the CEO of Baramati Agro. He even held a position as the Youngest President of the Indian Sugar Mill Association (ISMA) during 2018-19.
Rohit Pawar contested the Pune Zilla Parishad Elections in 2017 and got elected with a record number of votes. Dr. Appasaheb Pawar explained the Importance of water in his book 'Pani,' inspired by it; Rohit Pawar quenched the thirst of Karjat Jamkhed during the drought and the water scarcity that ravaged some districts in Maharashtra. Through Baramati Agro Pvt Ltd, he distributed 170 tankers of pure water daily in sections of Ahmednagar and the Beed and Mankhatav in Satara.
The 2019 assembly election of Maharashtra remained in the discussion, in which the Karjat-Jamkhed Constituency - the stronghold of the BJP for twenty-five years, became an eye-catcher. Rohit Pawar cracked BJP's fort by defeating Ram Shinde, a cabinet minister in the government of Devendra Fadnavis. During Election Campaigns, he understood the constituency's socio-economic problems and significant development issues; after being elected as an MLA, an initiative 'Karjat-Jamkhed Integrated Development Foundation (KJIDF), was established to solve these issues promptly. Keeping the Development of Youths at the epicenter of his vision, Rohit built Srujan Foundation. The foundation organized events like the National level Srujan Bhajan Competition, Durgaraj Fort Building Competitions, Maharashtra Kesari Bullock Cart Race, and Cricket tournaments.
Rohit has actively campaigned for the VidhanSabha, Zila Parishad, and Panchayat elections in the past three years. Rohit Pawar's name has given Karjat-Jamkhed Constituency a reputation on the socio-political map of the Maharashtra State.